Did they tell you only cars from 2008 till date are the only ones accepted by Uber? Yes, this is true. But you need not break the bank to get one. Check this list of 5 very affordable cars.
Given the poor social welfare and the effects of the economic meltdown, many Nigerian youths have now learned to be less dependent on the system for a stable and sustainable source of livelihood.
In recent years, many young people have tapped into the opportunities that the private transport companies are offering. Companies like Uber and Taxify have their registered drivers earning up to 400k every month.
Several years ago when Uber started operating in Nigeria, I remember being picked up with sedans or hatchbacks with models dated as early as 2003. That, however, is not the case anymore. Besides the screening that they do on age, skill, background, document and vehicle condition of the applying driver, your car model's year cannot be earlier than 2008.
>>> Naijauto has compiled this list for you: Uber Nigeria car requirements & Uber accepted cars
Considering that exchange rates have skyrocketed in recent years, many automobiles are now more than twice as pricey as they were. This scares a lot of people away from even thinking about starting an Uber driving business. The fact is that people who just want to start out in business find it hard to get loans of large sums from financial institutions. Banks are not too keen to disburse either.
But if you are seriously considering uber-driving as an income source, there's plenty hope for you as long as you're eligible. There are low maintenance and inexpensive fairly used cars made between 2008 and 2012 that you can use to flag off your campaign.
If your doubts are about the original cost of vehicle, maintenance, aesthetics, or even reliability, here are 5 very affordable cars that you can start with as an Uber driver. Even if you need a loan to get one, you will get value but may be able to pay back sooner than you think, if you follow our tips on buying a car.
1. Hyundai Accent 2008 – 2012
If you're looking for a very affordable car that will make the league, the Hyundai Accent is a great choice. Hyundai is not a new name in Nigeria. Both public and corporate bodies have patronised the brand for decades. The average price for tokunbo models made between 2008 and 2012 is 1 million naira. Does that surprise you? Get one that's in a very good condition and you'll be glad you did.
Sleek and compact with excellent maneurvarability
>>> You can check the detailed price list here! Hyundai Accent price in Nigeria: what we have inside the smallest car of Hyundai? (Update in 2019)
2. Ford Fusion 2008 – 2010
Ford Fusion is a midsize sedan with four doors. The flagship model was built in 2006 and the American automobile company did well to produce petrol and gas/electric powered variants with the first two generations. The average price for the Ford Focus models made during these years is 1.3 million NGN. That's not too bad a price for recent second-hand car models coming from the pioneer car manufacturers.
The model has a good design generally. As long as your car is in order, you will enjoy every single trip you make as well as watch your account grow.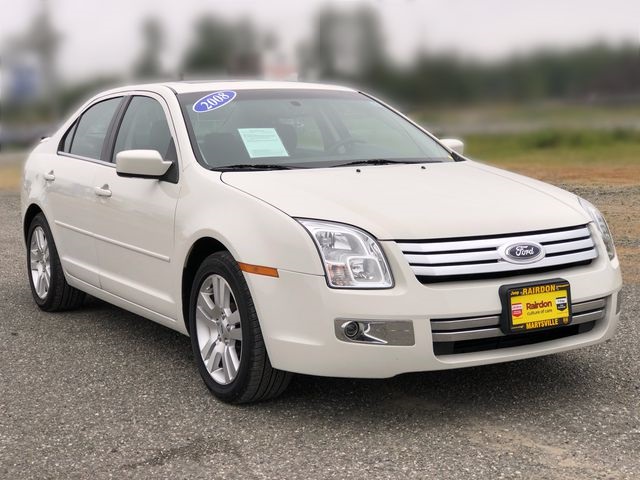 Ford Fusion 2008-10: A midsize sedan to love
>>> Please click here to view Ford Fusion 2008 - 2010 for sale on Naijauto.com!
3. Nissan Altima 2008
For a Nissan Altima manufactured in 2012, paying about 2 million naira is not a bad deal, considering its reliability and low cost of maintenance. But if that price is way out of your budget, the Nissan Altima 2008 model is also a great alternative. It is not only spacious and beautifully designed, but also relatively cheap and easy to maintain. It comes at an average price of 1.2 million naira. The Nissan Altima generally has a great interior and great jump. You're sure to enjoy your ride in this one.
Spacious and sleek...a perfect way to ride
4. Toyota Yaris 2008
We all know Toyota. Undisputed as the most used brand in Nigeria, the brand has made a name for itself as far as reliability is concerned.
Even if the exterior of a Toyota car looks pretty unsightly, the engine could sound and work like it's brand new. But we won't need all that ruggedness here. We are helping you look for a nice, affordable Toyota car that you can use for your taxi business if you're on a tight budget; and a Toyota Yaris 2008 model makes the cut at average market price of 1.3 million naira. You should be glad you're getting a second-hand Toyota Yaris in good condition for that price.
>>> You can check price of Yaris and other Toyota models in Nigeria here: Toyota car prices in Nigeria (Update in 2019)
The Toyota Yaris offers nothing short of an enjoyable ride
5. Kia Optima 2010
For those who are always looking for alternatives to Toyota models they can't afford, Kia is most times their run-to brand. The Kia Optima 2010 is a good choice of a sedan if you're looking to start driving with Uber. The Optima 2010 version belongs to the second generation models which got a major facelift from what the previous versions look like.
The SX option of this midsize sedan was also optimised with paddle shifters and a Proximity Key with Push Button start. The estimated price for a clean Nigerian used Kia Optima 2010 is 900,000 naira while the average price for the foreign-used option is 1.2 million naira.
>>> Prices of Kia cars in Nigeria are available here: Annual updates on Kia car prices in Nigeria and its inspiring story (Update in 2019)
The Kia Optima is spacious and fuel efficient
So, there you go! 5 very affordable cars with varying year models you can use with Uber. Endeavour to take a look at our suggestions to see which one suits your taste and budget.
>>> Check for more tips and advice from Naijauto!